sacred mysticism of the honeybee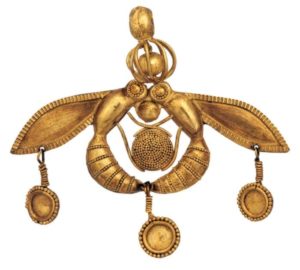 Join me on a journey to remember the female mysticism of the honeybee
the bee priestess path
Bee Priestesses were the devotees to the Great Mother, and practiced the sacred feminine arts.
For those interested in a deeper dive, I've created a guided shamanic meditation back into Goddess times, as channelled by my own memories and journeying.
Herstory is still being written by the honeybees.
gobhnait
Ireland's Bee Priestess

I became aware of the role of Bee Oracle through a being known as St. Gobhnait in Ireland. Gobhnait is the Irish patron saint of bees and beekeeping. Only a few traces of her story remain. It is said that she protected her village from the bubonic plague with her healing honey, and staved off invaders with swarms of bees.
sacred mysticism of the honeybee
Receive as PDF and MP3
$88