THE PRIESTESS PATH
ATTUNEMENT
Attunement:
an act of making harmonious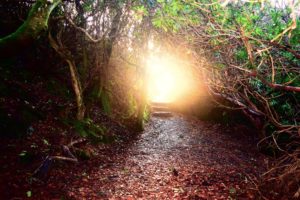 Walking Each Other Home
The Priestess Path Attunement is practicing the art of becoming harmonious with the feminine consciousness. I am called to serve as a guide on this path for any women who would like weekly support over the period of several months. This path is not something I dabble in- it is my life and my way of being. I am in full dedication to honoring the Goddess Gaia Sophia. Because of that choice, I feel I am able to serve as a guide on this path.
This is a three month long coaching package with a few foundational elements and as much support as is needed. As soon as you book you will receive a welcome email and we will schedule the weekly and monthly sessions based on your convenience. If you are drawn to the Priestess Path, I want to work with you. Attune your inner instrument to the vibration of Her.
PRIESTESS PATH COACHING PROGRAM-3 MONTH
Cost: €1,111 per month
Support
Every three weeks we meet live for a shamanic womb clearing, discussion, intention setting, and a healing session.
Remembrance
Weekly Shamanic Reading done remotely and provided as an audio and PDF.
Encouragement
Weekly Tips and Tools to stay centered on your personal journey. Self-discipline and accountability is important on this path.
WHY IS IT IMPORTANT WE STEP INTO OUR FEMININE SPIRITUAL POWER?
Because our survival depends on our willingness to die.
We are in degenerate times. An age of darkness and material consciousness.
Underneath this hologram, at the root, in the womb tomb, is the potential to see beyond the lies.
In ancient times on Earth there were Goddess temples containing specific frequencies of energy to hold balance for society. Each temple space held qualities and virtues of feminine energy, refined like a precious gem, the way Sophia represents the embodied distillation of wisdom. As an example, the Temple of Athena was dedicated to strategy. The Temples of Artemis, Aphrodite, or Hathor each held a unique strand of wisdom to keep feminine energy in balance, to represent the many and paradoxical facets of Sophia. Brigid represents the Celtic face of Sophia.
The Celtic Goddess Temple may not have existed as brick and mortar, it might have been a "nemeton", or a sacred nature space. It's the mystical feminine dimension, where memories are encoded within the trees, water, stones, the drum, the womb, the labyrinth, the dragon, the dove, and the spiral. Basically, the Celtic Goddess Temple is in the SOUL.
There's a Celtic saying that heaven and earth are only three feet apart. Meaning time is a spiral, not linear. We can access the now moment through the spiral of past present and future. The Grail is a spiral of time, an ancient way of being.
The temples were ultimately a reflection of how we are One with nature and cosmos- how we are inextricably intertwined with bees and trees and stars. The Celtic priestesses revered the star ancestors. The Swan Priestesses of Newgrange understood that the cosmic dove or swan above was as essential as the primordial dragon at the very core.
A Celtic goddess burns the fires of remembrance. She will gather all your bones, build a fire and lovingly warm their memory back to life. She will show you your reflection dancing in the firesmoke. It's an ancient fire.
The Celtic Goddess Temple is a dedication to keeping that inner flame lit in dark silence.
Her trinity wisdom goes far, far back, like a serpentine rose coloured filament of light. It goes beyond the human mind wipe. Back into millennia of unknown. Through the crystal rose heart.
She deserves a temple to preserve Her wisdom. To remember HER truth. To ground down Her celestial Sophia consciousness.
The torches have been lit. The drum and the womb lead the way.