melissa baker
Holistic Medicine Practitioner
www.melissabakercosmicoracle.com
Working with Jennifer was incredible! She is a true womb shaman offering powerful healing and intuitive insight that is valuable beyond words. In our session, she helped me confirm so many aspects of my higher self and who I am working with. She identified accurately areas where I was shut down and where I needed to open up to my creative process. Her level of accuracy is profound and she had the ability to read me in ways no one else has except for what I've seen in my own personal journeys. In our session, Jennifer helped me connect with an old dear friend who is a guardian and protector. This connection seemed to blast open my connection with the divine masculine within and all around me, as literally everything and everyone misaligned fell away within hours of our session. Since then, my experience has been so attuned that I'm truly letting my higher intuitive wisdom guide me.
I highly recommend Jennifer as a healer and divine feminine guide that will help you remember who you really are. I look forward to continuing to deepen our connection as Sisters of the Rose, as healers and as powerful, amazing women walking this path of mastery together.
Thank you Jennifer! ✨🌹✨
Gail waters
www.gailwaters.com
Jennifer is able to enter into the dream state with such magic, authority and devotion. The information she brings back is interwoven with sovereignty and laced with such grace that it settles upon the being with tender love. I'm always deeply moved working with Jennifer. She has steadfast principles which I admire and would return again and again for guidance.
Andreea Tanase
Bucharest, Romania
I have been on the healing journey for the past three years now, searching and searching and searching some more for answers and healing and understanding. After working with Jennifer, already after the first session I was a completely different person, no longer focusing on and longing for the wrong things (people) in life. The session helped me changed my entire perception about who I am, and that is a game changer. After everything she saw and told me, knowing also alters how you act, what decisions you make, how you feel about yourself, what you accept or not from others. Moreover, she was able to free me from some very constrictive programming and chains, and that in itself was a HUGE relief. For the FIRST time in my life I am now able to feel how being FREE feels. I feel that her help was instrumental in my healing journey and I am truly, genuinely very grateful.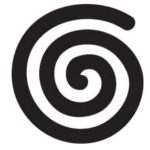 "Jennifer is a blast from the past. Her abilities echo from a time history has forgotten. I can't impress more highly to embrace a reading from this genuine woman of our ancient, indigenous Druid lineage."
– Oisin, Dublin
"I am blown away. I really don't know what to say. Reading through that (which I've done about 4 times already) was honestly the most incredible experience. There were so many things that just blew my mind. Thank you so so much for your magic. You are an incredibly wise, inspiring shamanic being and I feel truly grateful to have been put in contact with you. I will 100% tell my friends about you and hopefully they can connect with you too. Really, thank you so much. This story is one of the most precious things I've ever gotten. "
– Mairead, Wicklow
"Jennifer is incredible. She showed me who I am and my life purpose. Everything makes sense now. I am truly grateful. Go see her! She will change your life… "
– Arwen, England
"Cannot recommend Jennifer's work enough Wow! Feel as tough everyone on the 'spiritual journey' should gift themselves a reading with Jennifer. I was blown away from the insights that she gained. Jennifer gave me insights into many past lives that deeply resonated and that are allowing me to heal the karma and trauma and to also embody the wisdom and training from these different lifetimes. I am still integrating the reading and I know I will be for some time! Jennifer also took the time to answer any questions I had about the reading and gave lots of advice and support!! Thank you deeply Jennifer for the work that you do!! x"
– Elaine, Wicklow
"Jennifer did a reading for me about a month ago and it has changed my life. My physical health has taken a dramatic turn to improvement after decades, I feel connected to my feminine lineage more than ever, and I understand deeper who I am and how I fit into our collective. I was so moved by my experience I have extended readings to several of my clients with whom this resonates and I am hearing them have powerful experiences we are processing as well. If you are interested in understanding the larger arc of who you are or just feel an inexplicable nudge to try a reading, I say do it right now❤️."
– Sierra, Colorado
"I had a session with Jennifer and all I can say is wow wow wow. I was so impressed with Jennifer's intuitive essence and state of being in our session. She is more than just a channel but a pure vessel for information to run through her with ease and grace. The information flows and there was no holding back in our session and she gives you information beyond the realms. I am still in awe with her work and connecting to the land through our ancestors. The messages were loud and clear and some I have known already but needed confirmation of the truth which Jennifer beautifully confirmed for me. We went through past lives but more so, a deeper meaning into the divine feminine and how we can best move forward and clear trauma, lineage and our beings. I am still integrating the session and looking forward to working with Jennifer again. The insights are so powerful (beyond) and her sessions are a great human growth and learning tool to move forward in life. THANK YOU Jennifer
"
– Pamela, Dublin
"I want to recommend Jennifer as one of the most powerful Medicine Women. Her way is the way of the Goddess and she's embodying her in full: her work is gentle, fierce and echoes through the Soul. Her Vision and journey she did for me opened my eyes, helped me to see the Truth. If ever wondering should you work with Jennifer this is your sign to get up, go and book the session. You will be dipped in a Well of Cosmic Mother and your heart will be wide open."
– Jasmina, Croatia
"Jennifer has been of great assistance to me when I was really struggling with clarity and direction in my life. I have had a couple of sessions with her and have been blown away by her ability to look into the multidimensional aspects of the situation to offer advice, wisdom and insight that have proved to be spot on. Not only has she confirmed several issues I needed certainty about, but she was able to go even deeper to reveal things that I later discovered were right on the money. I would recommend Jennifer's services for anyone who wants to unearth what is at the core of any issue."

– Rev Sonja Evans, Sophia Returns Ministries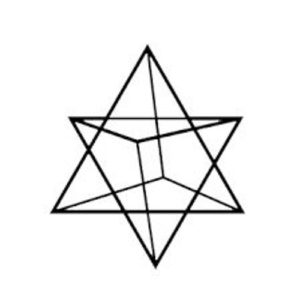 "I find it difficult to express the way I felt after receiving Jennifer's reading as it was so profound and beautiful. With such clarity and detail, I felt as if I was exploring these deeper dimensions with her. Her reading still resonates with me strongly and through our connection together I've also felt as if I've finally reconnected with a soul sister and I just cannot recommend her enough! Super grateful to arrive and receive her wisdom in such divine timing."
– Sorcha, Wicklow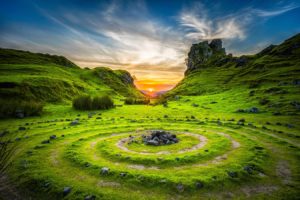 JENNIFER
B.Sc BEHAVIORAL NEUROSCIENCE
I can help guide you into the inner well of quantum consciousness.
Here's my story…
My work focuses on the expansion of consciousness. I studied behavioral neuroscience and worked in a genetics lab at Harvard Medical School, before I came to womb shamanism as the most effective way to explore the quantum field of consciousness.
I believe that we each carry within our souls deep galactic memories, that can be remembered and embodied on our Earth Walk. We are evolving into quantum consciousness- from Homo sapiens to Homo luminous!
As I unlocked DNA memories on my own soul journey, I remembered many past lives in Ireland serving as a Celtic Priestess during the Goddess Eras on Earth. The priestess serves from deep within the wisdom tradition of the cosmic feminine, to remind us that we are not living only a material existence, we are eternal souls.
This soul healing can come in the form of power animal retrievals, past life memory recall, ancestral trauma release, or connection to star families. The possibilities for healing, expansion, and embodiment are endless.
The forefront of consciousness will be in the merging of the scientist and the shaman, the union of the King and the Goddess.
Let me guide you into multidimensional awareness, from the deep well within you.
Into the Well